First Date Ideas for Sugar Babies Dating a Sugar Daddy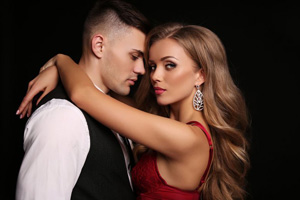 For sugar babies dating a sugar daddy, looking forward to the first date can be as exciting or as stressful as a regular first date.
Sure, the way most sugar babies have found their sugar daddy is quite different than normal dating where a handsome man might have started a conversation with an attractive young woman in the queue in a coffee shop or at an office function; or maybe they've been introduced by friends when in a restaurant or night club.
On the other hand, more than likely, our young attractive sugar baby has searched, contacted and met her sugar daddy on one of the popular sugar baby dating sites. They've probably had a few online conversations, compared notes about their likes and dislike; goals and objectives and, of course, the possible commercial arrangement which they may come to if both parties seem happy with what is being discussed!
Yet, the sugar baby and sugar daddy may never have actually spoken: our sugar baby knows all about her potential sugar daddy but has never met him in the flesh as it were. But now all the preliminaries are out of the away; the basics of the commercial arrangement is in place, so where do they go to meet to see if they can really hit it off and cement an arrangement?
Even though both parties acknowledge that this will be a commercial arrangement, the sugar baby may have some trepidation about meeting an older wealthy man, especially if it's her first time of being a baby; similarly, an older sugar daddy has to conquer his nerves and rein in his possible expectation levels before he meets his potential new sugar baby!
Our basic advice about some first date ideas for a sugar baby and her sugar daddy: keep it simple!
Think back to other times you have dated; there is always some tension in the air, always some slight awkwardness as you slowly get to know about the person sitting opposite or alongside you.
So whilst the idea of fancy dining or dinner in a romantic setting immediately comes to mind, for some sugar babies and sugar daddies it might best to plan to start with a coffee and snack and/or some early evening drinks and see where the mood takes you. There's nothing worse on a first date of being with someone who don't really connect with for hours on end. If you do click and find the attraction is mutual, you can then move on to dinner and see what happens from there.
It's not a good idea to go to the cinema (limits conversation) or undertake major sporting activities (the older daddy may not be up to it). However, it is a good idea for all sugar babies to meet her potential sugar daddy in a public place as, at the end of the day, safety has to be paramount - even as you get to know your sugar daddy better, it's well worth keeping a high level of awareness.
For a sugar baby looking to date a new sugar daddy for the first time, its wise not to invite one or more of her friends to accompany her (they may not know that she is a sugar baby, of course!) - but also mainly to protect the privacy of her daddy, as he may not wish others to know he is her potential benefactor.
On the other hand, it may be that a sugar daddy asks his new baby to join him at a business related social event where she may be seen as his legitimate companion... or perhaps even his assistant if the need arises!
Whichever type of date or venue is chosen, it's important to try for both sugar baby and sugar daddy to make a good impression; keep it all polite and amicable, even if it is a commercial arrangement - and, oh, the sugar baby should not necessarily feel that she has to sleep with her new daddy the first time they meet!